TOVP e-Newsletter #7
January – March 2016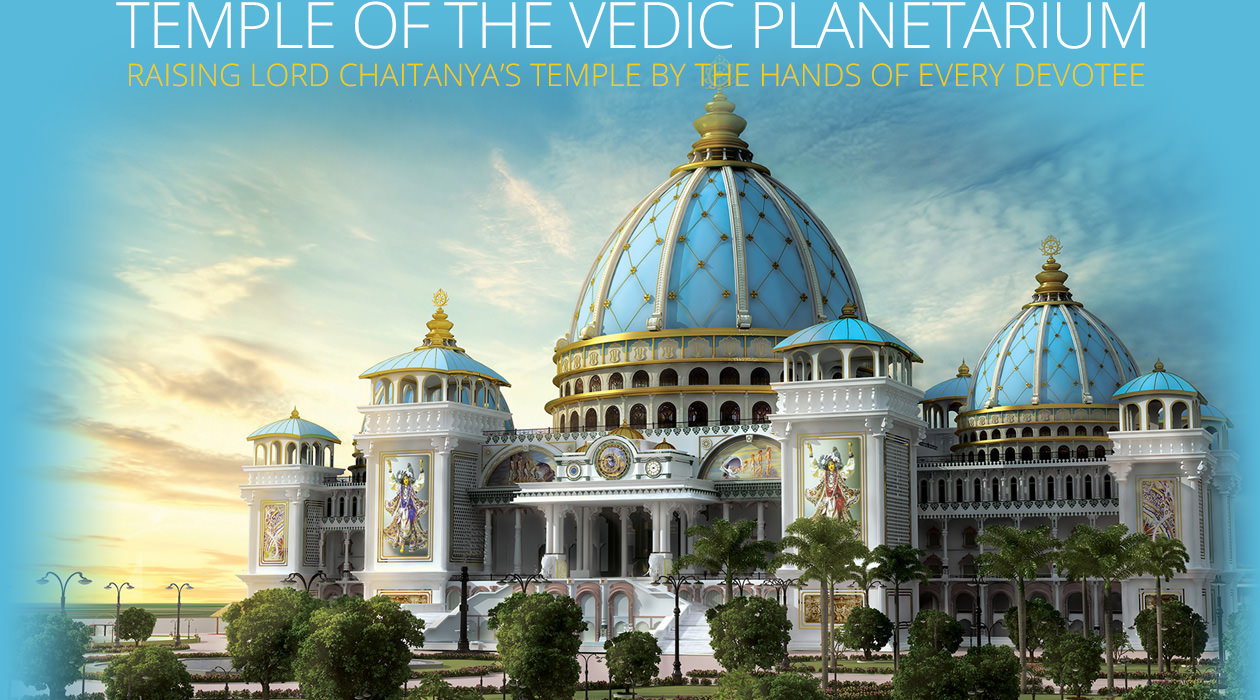 2015 TOVP Highlights – A Message from Ambarisa Prabhu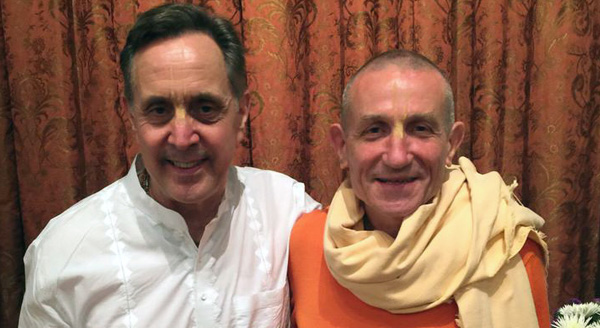 Dear Donors and Friends of the TOVP Project in Sridham Mayapur,

2015 has been another banner year for the TOVP both for construction under the leadership of Sadbhuja prabhu, and fundraising under the leadership of Radha Jivan and Braja Vilas prabhus. Some of the construction highlights are as follows …
Jananivas Prabhu Speaks About the 2015 North American Tour
HG Jananivas Das describes his experiences during the TOVP North American fundraising tour. Please watch and feel inspired to donate for the wonderful project …
TOVP Facebook Page Reaches 250,000 Likes
The TOVP Facebook Page recently achieved a landmark 250,000 Likes! All glories to Lord Sri Caitanya Mahaprabhu and all glories to His devotees …
Nursery Update (November 2015)
Our nursery is now three years old. Over 2,000 different items were planted on this plot of land three years ago. All these trees and plants will be used in the gardens surrounding …
Main Dome Superstructure Completed
The main dome stainless steel superstructure is now completed! This was a major undertaking and is a milestone in the progress of the TOVP …
Custom Routing Tool Now Being Manufactured
In yet another remarkable innovative step forward, the TOVP engineering team has embarked on the development of a custom-made tool to be used for engraving …
Electrical Work Begins
The first phase of the electrical work has started. This phase consists in applying the conduits ( a tube for protecting electric wires) in the 8 stair cases …
Art, Architecture and Design
Main Dome Kalash Under Preparation
We are now at the final stage of the main dome and are undergoing preparations to complete the Kalash and the Chakra! …
Kalash Support Structure
As the main dome structure is now almost complete, a lot of preparation has been underway to commence the next step, the Kalash …
Kalash Mock-up View
This past week Vilasini, Head Architect for the TOVP, and Parvata Muni visited the fabrication plant of McCoy Industries. A full size mock-up of a section of the Kalash was to be shown.
Scenic Winter Views of the TOVP
Winter has finally arrived in Mayapur. Along with the change of seasons the month of Kartika has begun, bringing the blessings and mercy of Lord Damodar …
New View from Mother Ganges
We have a new beautiful photo of the TOVP which were taken from Ganges right across Prabhupada Ghat …
TOVP Photo for Your Altar
Recently an announcement by Pragosha das, the new GBC Chairman, celebrating 2015, the 50th anniversary of Srila Prabhupada's arrival in the Western world, as The Year of the TOVP was posted.
TOVP Campaign Making Wonderful Progress
Results are coming in from the TOVP tour that carried His Grace Jananivas Prabhu & Lord Nityananda's holy paduka all over North America for four months earlier this year …
The TOVP UK Tour
The ToVP International team will be touring the UK from the 18th to the 30th of November 2015. You will be able to receive the moonlike benedictions of Lord Nityananda …
A Story of Humble Success in the Ukraine
In spite of the difficult political and economic situation in Ukraine as well as the financial difficulties in Zaporozhye Yatra, the president of our temple, Badrinath Prabhu, was enthusiastic
His Holiness Gopal Krishna Maharaja's Vyasa Puja Raises $2.5 Million for TOVP
On September 8th, in New Delhi, HH Gopal Krishna Maharaj's disciples held his Vyasapuja celebration. This years celebrations were held with a special message …
His Holiness Indradyumna Swami
Maharaja stresses that the TOVP Project is not only one of the most wonderful projects of all time, but will be ISKCON's most significant offering to the world in Kali Yuga …
His Grace Sesa Das
Sesa prabhu expalins that, as the Minister of Education in ISKCON he sees the TOVP as an educational project and an integral part of our missionary work to educate …
TOVP Universal Chandelier Video Presentation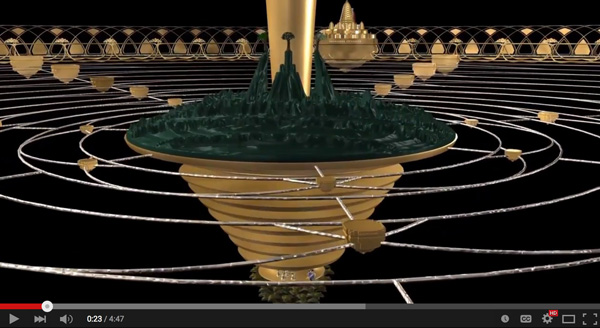 The Temple of the Vedic Planetarium is named as such because within its main dome it will house a 3-dimensional, moving model of the universe according to the Vedic scriptures. This explanation describes the planetary systems and all the universal contents to be in the shape of an incredible chandelier.
Photo and Video Archives